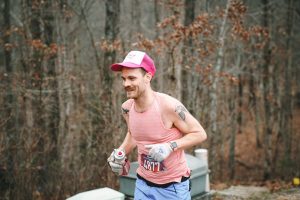 We are pleased to share with you that Jonathan Warner has joined our team. Jonathan has experience working across a large variety of scales and geographies. His career in landscape architecture began with the City of New York Parks and Recreation on a FEMA contract in the wake of Hurricane Sandy. He and his team evaluated park sites in all five boroughs and set them on the road to recovery. Since then, he has worked for firms in New York, North Carolina, South Carolina, Tennessee, and Kentucky.
His professional background includes community garden and park design, urban infill, residential design, community master planning, mixed use development, and planting design. He has a passion for native plants and loves to use planting design as a means to educate people while supporting pollinator and bird populations. While in graduate school, Jonathan worked in the public health sector for Harlem United. His time there was personally impactful, and he has since sought to design through a lens of equity, access, and healthy interaction.
Jonathan is an avid distance runner, and he can often be found running (and investigating plants) on the trails surrounding Asheville. He loves to cook and has a constant drive to create, whether drawing, painting, or sculpting. He shares his home with an adopted dog and cat.