Equinox is thrilled to be able to improve one of the most famous eastern trails, the Virginia Creeper Trail, and the newly expanding Mendota Trail near Bristol, VA. Working with the Friends of Southwest Virginia, the Mendota Trail Conservancy (MTC), and the Virginia Trail Conservancy, Equinox was charged with completing master plans for both trails.
The Virginia Creeper Trail is at an important milestone in its life story. The VCTC is developing a master plan to guide how it works and how leads its trail management partners (Damascus, Abingdon, and the US Forest Service). Equinox is developing a master plan that looks at major capital projects, maintenance, conservation of the trail landscape, organizational development of VCTC, measurement of trail impact, marketing, and outreach. The trail was recently ranked the #2 best trail in the nation by USA Today. We are so thrilled to help this notable trail, VCTC, and its partners move into the next century, with a plan that will keep the trail at the top of the list of years to come.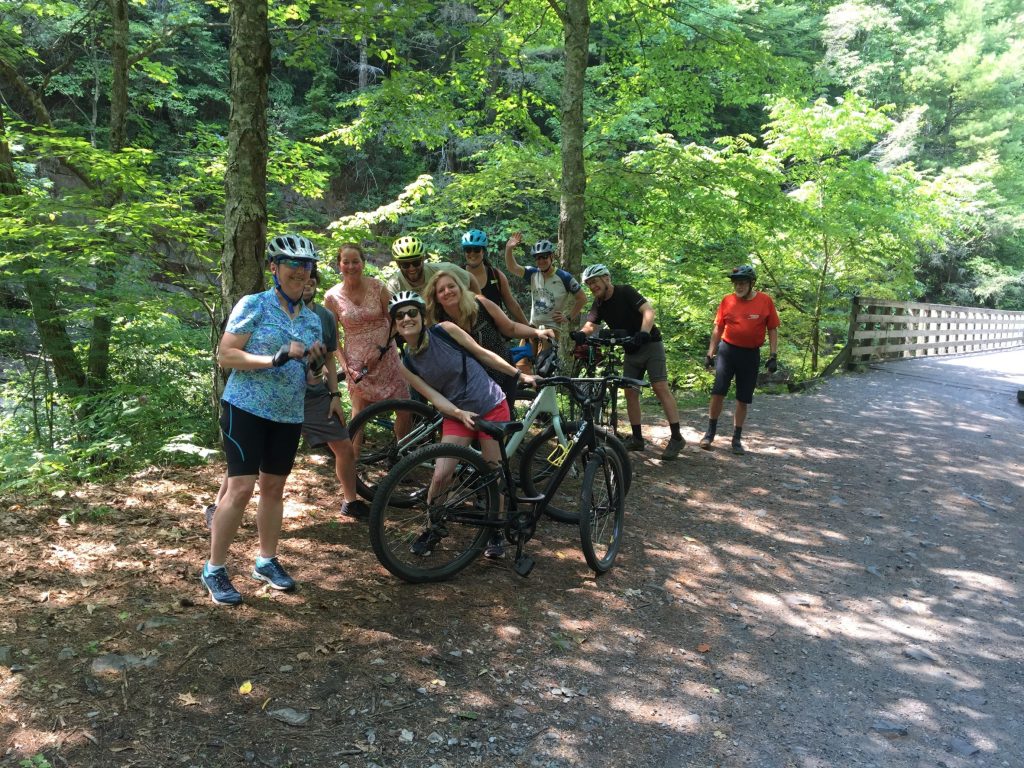 Equinox with VCTC and partners on the Virginia Creeper Trail
The Mendota Trail is led by the MTC, a passionate all-volunteer group who are annually opening miles of trail to get to a full build-out of the 12.5-mile rail-to-trail. A section is proposed to connect to downtown Bristol and the VA/TN border, making the Mendota Trail the "Trailhead to Virginia."  Opening the Trail through "The Gorge" and the North Fork of the Holston will connect users to the incredible natural environment at the foothill of the Clinch Mountains. This area is truly the "Birthplace of Country Music", and the area is rich in culture. You may find a bluegrass picking at The Store, just across from the Mendota Trailhead or take a quick jaunt to the homeplace of the Carter Family—country music's famed family.