Chestnut Mountain: Equinox Leading the Design of a 450-acre Nature Park in WNC.  Equinox was selected by the Town of Canton to lead the development of a nature-based outdoor recreation park that will become a regional attraction in Western North Carolina. Equinox is teaming with Elevated Trails to deliver a plan that details potential amenities and the trail system, and ensures that natural resource conservation is paramount.  Equinox worked early to map out the natural environment in partner with Southern Appalachian Highlands Conservancy, who was key to making this project happen (see Conservation Success Story below). In fact, Owen Carson, our ecologist, helped find some rare fauna and flora, which contributed to SAHC receiving Clean Water Management Trust Fund money to purchase the property. The plan is soon to be completed. To hear more, like our Facebook page, where we will provide updates.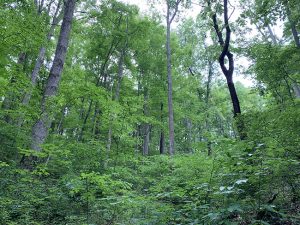 This Park Is A Game Changer. The Chestnut Mountain Nature Park will be a community game-changer.  The permanent protection of the 450-acre park, planned as a nature park for a diversity of passive and active recreation use, will showcase how conservation and recreation can boost the local economy and enhance local and regional quality of life.  This park is planned with the citizens of the Town of Canton in mind, but will also draw users from within the region and beyond as it will likely become a premier outdoor recreation destination. It will be a hub for hiking and mountain biking, immersion into a backcountry experience, and easy access to a front country day-use area with a pavilion, restroom, lawn, Hominy Creek access, gateway, and trailhead with parking.
A Catalyst For Growth.  Eastern Haywood County, where the property is located, is underserved for recreational amenities and is in great need of such a public park.  With its location one mile from Canton's town limits, with frontage on Highway 19/23 and an NCDOT funded greenway, with easy access to Interstate 40, the project presents an immense public recreation opportunity and could be a catalyst for economic revitalization on the 19/23 highway corridor.  The park can also support the local economy as an attractive amenity for relocating businesses and residents.
A Conservation Success Story. Decades ago, plans for a motor speedway and associated amenities, including condos and cabins on the property fell flat, with construction barely begun.  The property has remained vacant since the initial disturbance was made when first breaking ground in the 1990's.  In 2020, the purchase of the property was facilitated by Southern Appalachian Highlands Conservancy (SAHC) for the purpose of conservation via an easement and donation of the land to the Town of Canton.  The Clean Water Management Trust Fund (CWMTF) and private donors provided significant funding for the property.  This will prove to be a strong investment for the people of North Carolina. This property is a critical piece of a larger wildlife corridor. It will permanently protect nine miles of streams, including a section of Hominy Creek.  The property is located on a priority wildlife corridor, connecting the Pisgah National Forest to Sandy Mush and Cherokee Forest of East Tennessee.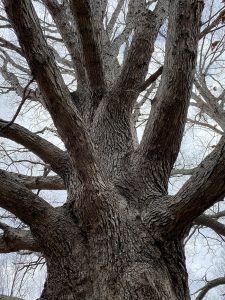 The Master Plan. This master planning process was informed by a natural resource inventory performed by an ecologist, analysis of site conditions, and vetting of early design to ensure it works with site conditions and has a minimal impact on the natural environment. At the entrance it will feature the Day Use Area that will serve as a gateway into the backcountry of the property. Visitors can enjoy the Day Use Area for picnics, or use the several kid-focused amenities like the nature playground next to the pavilion and patio or the Tyke Bike Park. A Bridge Park, with picnic tables and seating will allow for post-hike gatherings.  In the long-term, a stage and lawn could serve for bigger events or races.  A short ride from the Day Use will bring you to the Bike Skills Course, a top-notch system of trails and obstacles for mountain biking or for those looking for solitude, access to an outdoor classroom at a small wetland. These areas will serve as jumping points in the backcountry with viewing overlooks and primitive hike or bike-in camping. The plan features nearly 17-miles of trail, with a variety of experiences and skill levels.
Considerable Public Interest. Steering committee, stakeholder, and public input was sought to vet recreation amenities and opportunities to enhance the ecology of the site. Over 4,000 individuals provided feedback on the plan, indicating the excitement the public feels for this project.
Click on the above image to watch a video highlighting the Chestnut Mountain property, courtesy of Southern Appalachian Highlands Conservancy
Stay Tuned & Get Involved… Stay tuned for the final plan. In the meantime, here's what you can do to help make this project a reality:
Donate to SAHC, who is still looking to fundraise a small amount towards the property. For more info, visit https://appalachian.org/chestnut-mountain/​
Get Involved. Pisgah SORBA, our local International Mountain Biking Association chapter, will be doing some fundraising and partnering with the Town of Canton on trails.  Volunteers are always needed.  Visit them at https://www.pisgahareasorba.org/